Batsto Post Office Open Sunday December 8th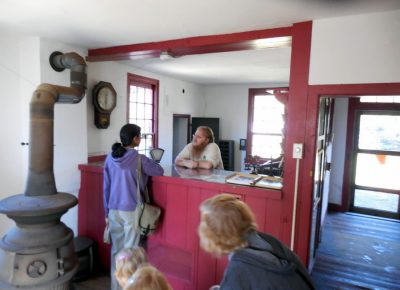 The famous Batsto Post Office…one of only four in the entire United States authorized by the postal service to hand cancel mail without the use of a zip code….will be open Sunday December 8th from Noon until 3PM.
A volunteer will be available to accept ( with postage already applied by you ) your holiday or other mail and get it intothe postal system for delivery with this unique hand cancellation.
Batsto postcards will also available for sale.
Even if you do not have mail to send, stop in and learn about another very unique part of historic Batsto Village !