A Successful Country Living Fair 2023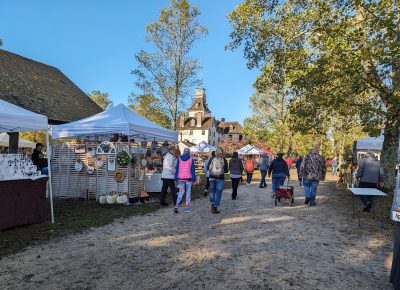 We at Batsto Village are thrilled to report that our recent hosting of the Country Living Fair was a smashing success! People from all over came to enjoy the wonderful fair, which featured a wide variety of vendors offering unique products and services, live music, food trucks, and an antique car show.
Vendors offered everything from woodworking products and real maple syrup to wicker baskets, glassworks, arrowheads, and bags. There was something for everyone at the fair!
Visitors enjoyed live music from James Commander, as well as delicious food from a variety of food trucks. The antique car show was a huge hit, with cars dating back to the 1910s on display.
We are so grateful to everyone who came out to support the Country Living Fair, and the local businesses that came out to feature their unique wondrous products & services. It was a wonderful day, and we can't wait to do it again next year!
Gallery of The Country Living Fair 2023