Carriage Rides at Batsto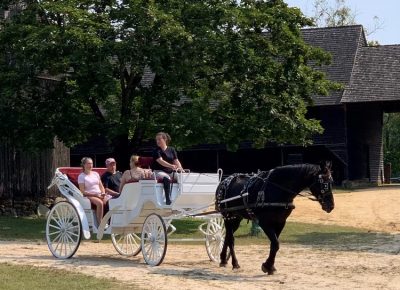 South Jersey Carriage Company will be at Batsto this Sunday, September 12th from 11AM until 3PM.
With two carriages on site,rides will start from the Horse Barn near the Blacksmiths Shop,travel around the Mansion,proceed down the road and over the bridge through the lower village and back to the Horse Barn.
There is a charge of $10.00/ person. Children six and under ride for no charge.
There are no advance ticket sales. Rides are purchased the day of the rides at the Horse Barn.
The weather is predicted to be nice,the horses,carriages and drivers are the best…and the scenery is pure Batsto.
Come and enjoy.