Music on the Porch at Batsto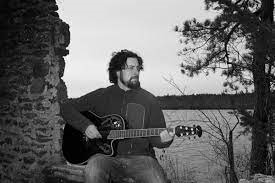 For your listening pleasure, singer,songwriter and multi-instrumentalist
Gabe Coia will be on the porch of the Batsto General Store on Sunday August 15th
from 11AM – 2PM.
With deep roots in Southern New Jersey, Gabe's songs about the Pines are informed not only by his study of local history and folklore, but also by his passion for exploring the region he writes about.
Gabe's 2016 album, " The Pines of my Past" is both a tribute to the New Jersey Pine Barrens and a sentimental reflection on what the area means to him.
Come listen for awhile!