Music On The General Store Porch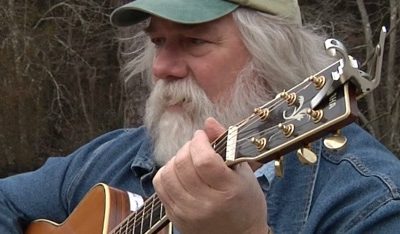 Come hear local artist Paul Pedersen,Jr. perform on the porch of the Batsto Village General Store Saturday July 17th between 11AM & 2PM.
Paul will be singing songs about the Pine Barrens and other original / cover songs. He may even break into a few stories about the legends and folk lore of the Pines.
Bring something to sit on and stay awhile !  Paul will keep you spellbound.!
Here is a some background on Paul.
South Jersey native and grandfather of ten Paul Evans Pedersen, Jr. is a singer/songwriter, screenwriter, author, and glass jewelry artisan who lives in Malaga (Franklin Twp., Gloucester County) with his wife, Cookie. Nominated for 4 Grammys in 2008, and seven more in 2009, Pedersen's recent CD's include "Endlessly", "Agua Noir", "Manhattan Grits", and, most recently (2014), "Lines On The Pines", a cd of 13 songs that is entirely about the Pine Barrens of South Jersey. Many of the over 1200 songs composed by Pedersen have charted nationally and internationally, and have been featured in two films; "Breathless", and "The Demented", and on FXX's TV series "It's Always Sunny In Philadelphia". Paul and his song "The Pine Barrens Blues" was featured on the hit CNN series, "Anthony Bourdain-Parts Unknown" in May, 2015. Paul has been writing songs since the age of 3, and continues to do so. Also, he has been playing the drums since age 12, the guitar since age 14, and continues to do so as well. He played drums for "The Hall Of fame Show" out of Nashville for 5 years in the 90's, and does drum and guitar studio work as well.
He is the author of two published books. "Required Restroom Readings", a self-published collection of short stories and Haiku, was published in 2009. His most recent book, "The Legendary Pine Barrens-New Tales From Old Haunts", was published in 2013 by Plexus Publishing of Medford, NJ. Pedersen is currently continuing his regional book tour and signings for "The Legendary Pine Barrens", which includes the performance of four original Pine Barrens songs and a hour-long storytelling session.
Pedersen was a reporter/photographer for The Weekly Retrospect, The Hammonton Gazette, and the Vineland Daily Journal. He has written several screenplays, and does voice-overs for a production company in Florida. Paul is the "official voice" of Maines Truck Driving School in NY. Pedersen's line of jewelry, know as "Pine Barrens Diamonds", is available at some 15 retail shops throughout south and central Jersey, including all three Noyes Museum outlets, Wheaton Glass, Batsto Village, Historic Smithville, and other locations in and around the Jersey Shore, as far north as Pt. Pleasant Beach. The jewelry is fashioned from discarded glass chunks Pedersen unearths at the ruins of several old glassworks (circa 18th & 19th century) sites in the Pine Barrens. The exploration of, and digging for the glass by Paul was featured in a segment of the soon to be released David Kessler film, "The Pine Barrens".
Paul is currently working on his third book, a new collection of South Jersey stories "that'll scare the bejeesus outta ya!"