The "Un" crew!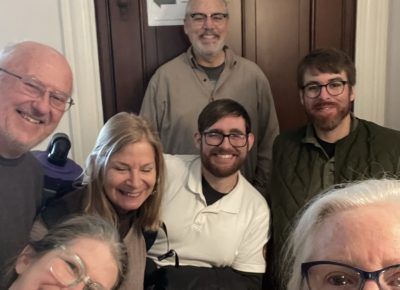 These good looking and hard working folks are Batsto Citizens Committee members and Wharton State Forest staff who " un-decorated" the Batsto Mansion recently, taking down the holiday trimmings.
We thank them and those who also gave of their time to decorate this beautiful building prior to the start of the holiday season.
This is fun work and we could always use more help.
Want to Volunteer at Batsto and Wharton State Forest?
Click on  "Volunteer Opportunities" in the "About" menu selection on the "Home" page.