A Ride Down Memory Lane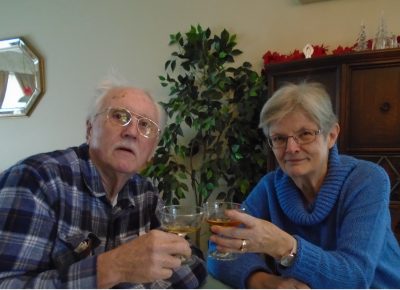 Fred and Vivian Wagner of Toronto Ontario Canada visited Atlantic City in late August of 1966 while on their honeymoon.
The newlyweds thought a trip to Batsto Village was in order since it was close to Atlantic city and Fred had a connection to the area. The maternal side of Fred's family can be traced to the Hackensack, NJ area in the 1600's; when it was still called New Barbados. Fred's father was from Philadelphia, Pa.
While at Batsto, Fred and Vivian used their Kodak Super 8 movie camera ( no audio capability on those devices back then )  to take film of their ride on the Batsto stage coach.
Fred and Viv were kind enough to not only share this piece of footage with us, but have allowed us to share it with you all.
Thank you Fred and Viv!
This is a rare glimpse into Batsto when it had been in operation for only two years.
Enjoy!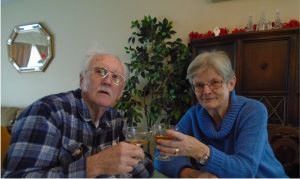 Fred & Viv in 2021 …a beautiful couple for 55 years…with great memories of Batsto Village!
Not Fred & Viv….but a 2021 view